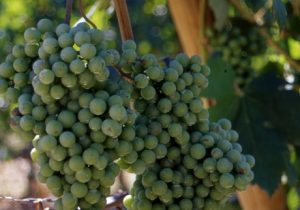 Name
Barolo
Seal of quality
Guarantee of Origin and Protected Designation of Origin.
A.O.C. – D.P.R. 23th April 1966
A.O.C.G. – D.P.R. 1st July 1980
Description
A wine of great structure, expressing a complex and fascinating bouquet capable of developing as time goes by, without losing its fascinating organoleptic characteristics: of a full and intense garnet red colour, a fruity and at the same time spiced bouquet, evoking small red fruits such as raspberries and wild strawberries, cherries preserved in alcohol and jam, but also presenting hints of rose and wilting violets, cinnamon and pepper, nutmeg and vanilla, at times liquorice, cocoa, leather and others.
The vine species is 100% Nebbiolo in the sub-varieties Michet, Lampia and Rosè. The minimum ageing period defined by the Disciplinary Regulations is of 36 months, 24 of which in durmast or chestnut barrels. "Barolo", which undergoes an ageing period of at least five years, can bear the additional specification "riserva". The minimum alcoholic content is 13%vol. The bottles that contain "Barolo" for marketing must be of an "albeisa" (conical-cylindrical) shape or must correspond to old use or tradition.
Area of production
The area includes the entire administrative region of the following communes: Barolo, Castiglione Falletto and Serralunga d'Alba and a part of the region in the communes of Diano d'Alba, Grinzane Cavour, Monforte d'Alba, Novello, Cherasco, La Morra , Roddi and Verduno.
History
The vineyards of Barolo, one of the most important Italian wines, extend southwest of the city of Alba , which is the heart of the Langhe, the most famous wine-growing area in Piedmont.
The route of the impressive Barolo vineyards, that touch La Morra , Castiglione Falletto, Serralunga d'Alba and Monforte d'Alba, winds along enchantingly sweet and peaceful landscapes, watched over by magnificent medieval castles. It is from the Barolo vineyard that this wine has taken its name and its present characteristics, that Barolo that has become a wine of worldwide appreciation and fame.
It was precisely Giulia Colbert Falletti, the last marquise of Barolo, who at the end of the 19 th century started to produce local Nebbiolo as a completely dry wine, made "the Bordeaux way" according to the indications of count Oudart, a great French wine expert who was called to Italy by the young Camillo Benso count of Cavour to bring his cellars back to life.
The result was appreciated to such a point that the wine obtained was given the name of the marquise's residence and her lands: precisely Barolo. An extraordinary wine, destined to become, in the Piedmont of the Savoys , "ambassador" at all the courts of Europe . In fact, Barolo immediately demonstrated that it was "preserving and suitable for export", as Lorenzi Fantini wrote in his monograph on winegrowing.
This sumptuous wine is linked with a great Piedmontese gastronomic tradition, equally intense and rich in fragrance and flavour, from white truffle of Alba to braised meats, from "bagna cauda" made with anchovies à la financière, just as it has always been synonym of elegance at tables the world over. If it has become the "wine of kings", appreciated by kings such as Carlo Alberto and Vittorio Emanuele II di Savoia, who bought lands and vineyards in the Langa area, it has become the "king of wines" because its fame and appreciation are overwhelming, because it has been capable of winning the favours of passing food trends to the point of becoming universal and precious, not only in the Langhe, but throughout the world.
In 1934, the wine producers themselves decided to set up the "Consorzio per la difesa dei vini tipici di pregio Barolo e Barbaresco", and a productive context was also established: area of origin, grape and wine characteristics. The Consortium was then reconstituted in 1947, with the purpose of obtaining status for these wines, first AOC(Protected Designation of Origin), and then AOCG (Guarantee of Origin). Lastly, in 1994, the present "Consorzio di Tutela Barolo, Barbaresco, Alba Langhe ad Roero" was founded as a point of reference for wine-makers in the area between Langa and Roero.
1982 marked the establishment of the "Enoteca Regionale del Barolo" (Regional Barolo Wine Cellar), situated in the splendid Castello Falletti in Barolo, with the objective of promoting and safeguarding the image of Barolo wine and of its land.
Galleria fotografica